The Educational and Research Laboratory of Economic Theory and Bioeconomics, Department of Economic Theory of the Faculty of Agrarian Management of NULES of Ukraine invited us to participate in the International Scientific and Practical Conference "Modern Trends in the Development of Bioeconomy" dedicated to the 125th anniversary of NULES of Ukraine, which took place on June 09-10, 2023.
Domestic and foreign scientists, practitioners, experts in the field of bioenergy, graduate students and applicants, as well as students were invited to participate in the conference.
The conference was held with the use of video and audio communication facilities.
The working languages of the conference were Ukrainian, English, Polish, and German.
The conference program included the following sections:
Section 1: "Development of production and use of bioresources in agriculture"
Section 2: "Prospects for the development of the health bioeconomy".

Participation in the scientific and practical conference on bioeconomy was an opportunity for us to deepen our knowledge and exchange experience with other participants. It was extremely valuable to hear the speeches of leading scientists and practitioners who shared their achievements and progress in the implementation of bioeconomic innovations.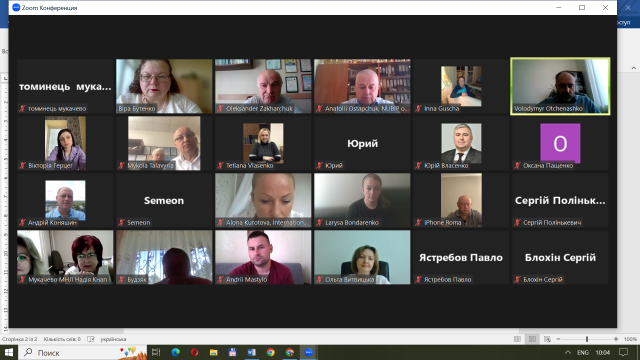 Alyona Kurotova, Vice President of MALnS, and Dmytro Konyshev, President of USBA (Bratislava), outlined in their report the key provisions of the organization of cooperation between Slovakia and Ukraine in the field of providing assistance to the population affected by the war.